The Bahamas of the 1940s
by
editor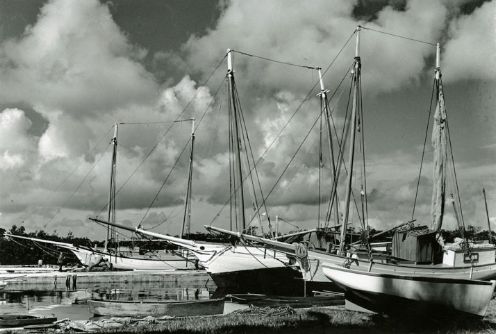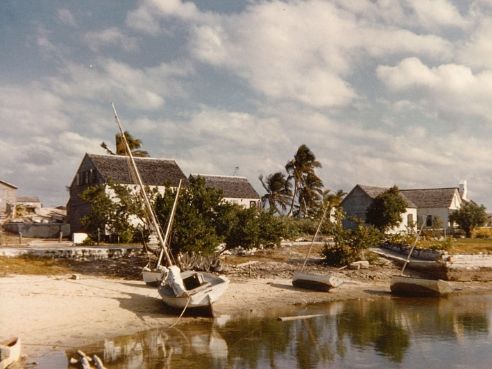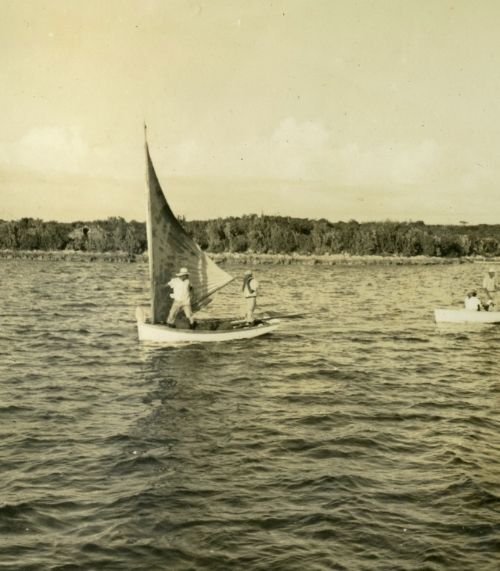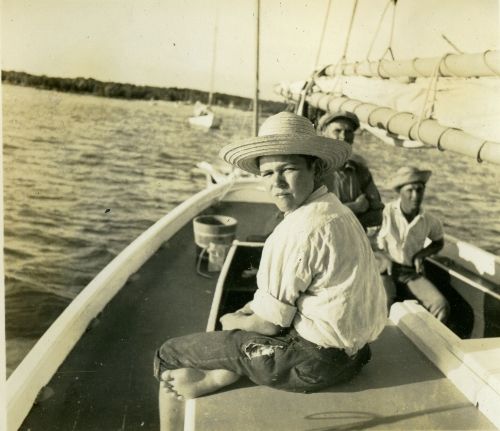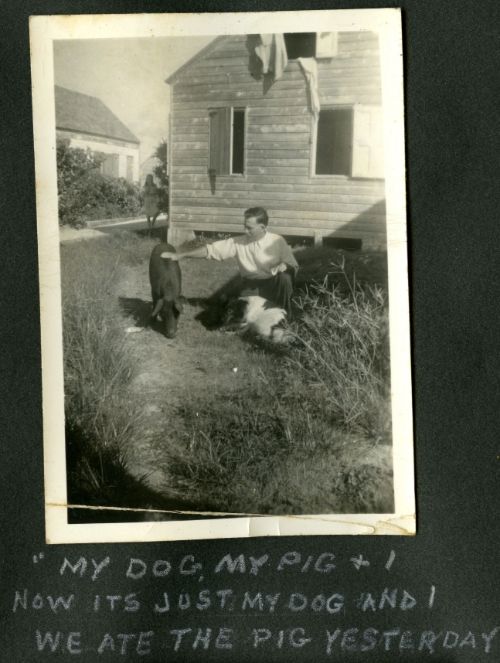 When large turtles were taken and slaughtered many older community members received shares. When refrigeration came, this practice fell away as fishermen would freeze for themselves, and so the community interdependence began to slip away.
Scrap timber from boatyards was collected by wives who took cups of coffee down to the boatyards where they joined their husbands. They burned the scraps for 45 minutes, replacing the embers with dough, thus providing the day's bread.
Watch a slideshow of photos taken in the late 1930s and early 1940s of life building and sailing wooden boats, salt-water farming, and sponge and craw-fishing on Man O War cay, Abaco Island, and surrounding cays.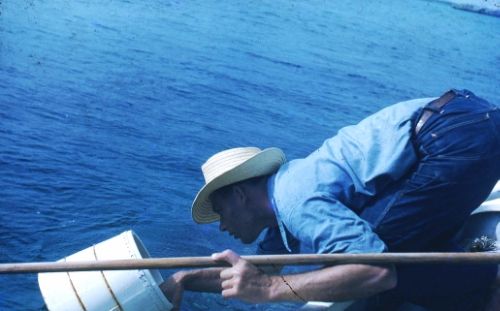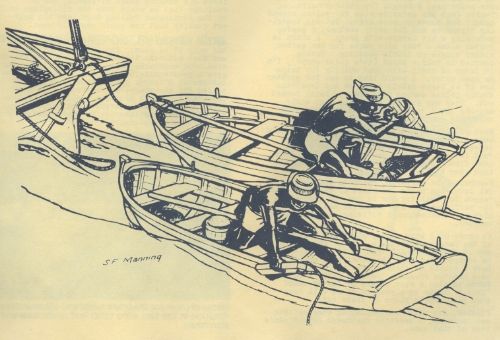 Excerpt from "The Intricate Tricks" by Lance Lee, The Ash Breeze, Oct. 1980
In the Northern Abaco sponge fisheries of the 1930s, there was reason to have an instant drop off dinghy boats towed astern of the sponge sloops. Fishermen in the boats scanned the bottom through glass-bottomed buckets for sponges. On sighting, a man would jerk back on the sculling oar, the forward end of which had been inserted in a bowline in the end of the towline and thrust under the breasthook. As soon as the loom of the oar dropped aft of the breasthook, the dinghy floated free. With the other hand the sponger buoyed his find with a lightweight pennant and block of wood.
I am indebted to Emerson Albury, who sponged on the Abaco grounds in the Bahama Islands, for this trick.

Excerpt from "Salt Water Farmer — Bahamian Captain Eddie Albury" by Lance Lee
In the still of those evenings, when the wind had gone out of the channel between the Settlement and the Eastern Harbor, a man would often scull the mile and a half. Tight in against the mangroves was shoal water and here he used the 12 foot sculling oar as a pole or quant, drawing it up hand over hand, close alongside of his dinghy, always to port and letting it drop through his hands to the white mud bottom against which a rhythmic push would sustain the momentum of the hard pine planked little boats. The weight of that wood once moving was one of the subtle forces easing the work and yielding a small satisfaction, for the poling man could rest between his pushes and allow the tranquility of the evening to float over him. If he wanted to.