The Muscongus Bay Sloop
by
editor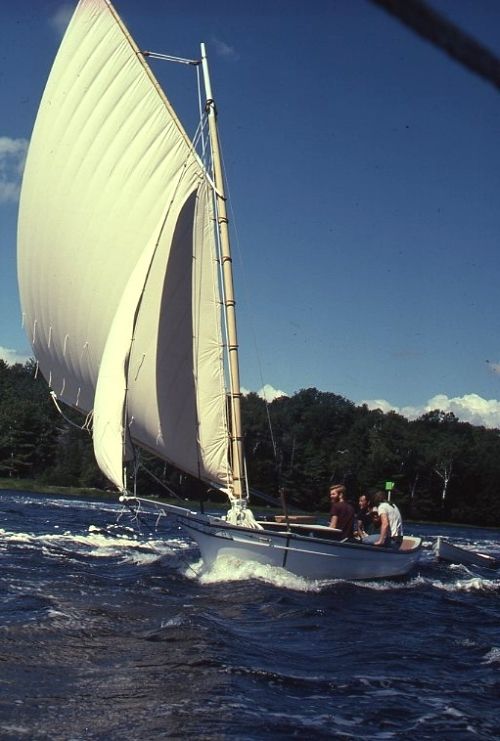 Photo credit: Lisa Ottley McSwain
The Muscongus Bay Sloop was the forerunner of the renowned Friendship Sloop. This early version was a centerboarder with jib and mainsail and its hull was most commonly lapstrake planked and wall-sided. According to Howard Chapelle, the clipper bow, counter stern and strong sheer of the sloop indicates the boat was developed during the Civil War period, and built most prominently in Bremen, Maine.  Most of these sloops had fish wells and were between 16 and 26 feet in length. They were used extensively in the lobster fishery and sometimes for hand lining. The boats traditionally did not have shrouds, and the gaff was hoisted by a single halyard. The centerboard Muscongus remained popular into the early 1890s and was then rapidly replaced by the keel model. The shift to the keel is believed to have been done in the interest of safety as the boats went further offshore. (Chapelle, Howard I. American Small Sailing Craft, 1951)
The Apprenticeshop helped revive interest in the Muscongus Bay Sloop by building two 22' replicas in the late 70s. During the sea trials in Penobscot Bay,  the sloops handled magnificently and was remarkably fast, having won two out of three Friendship sloop races albeit with a most generous head start. (Lance Lee) 
It is unfortunate that both boats sank. In both cases, one in Long Island Sound, the other off Portland Head Light, the sloops were sailing just off the wind and submarined. They are lovely, quick and enticing boats. Why they sank is still up for debate. Was it the design of the boat? Was it the seamanship and handling? Both sloops were brought to the surface and are on the hard on Long Island, New York. We do not have many more details…We encourage readers to cast opinions and fill in any details that are missing.
Photo credit: John and Nancy Gruen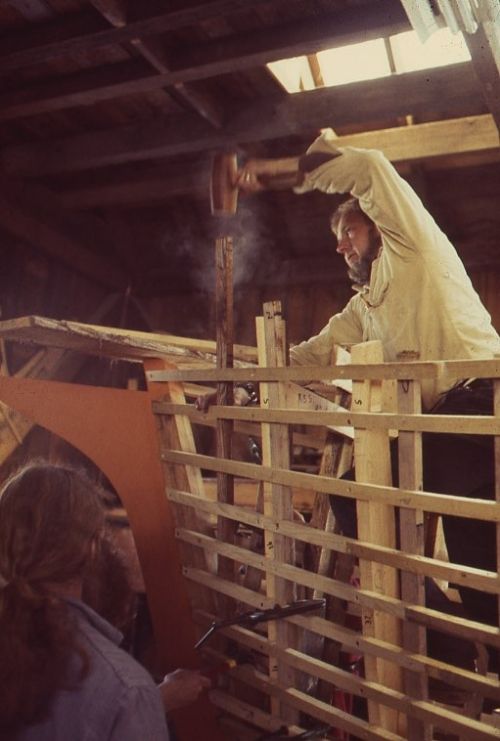 Dave Foster, master builder and Instructor of the shop for 18 years.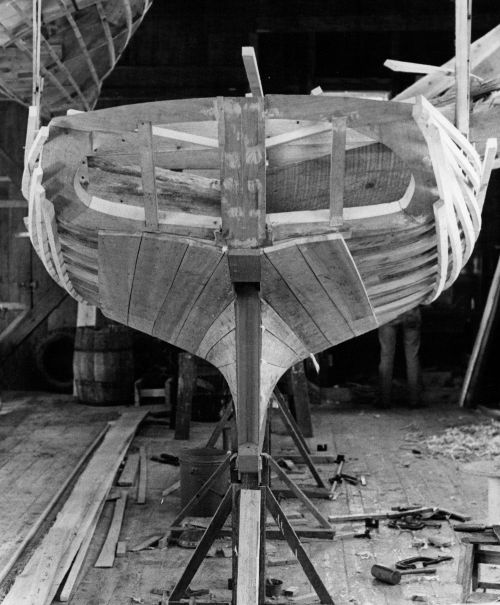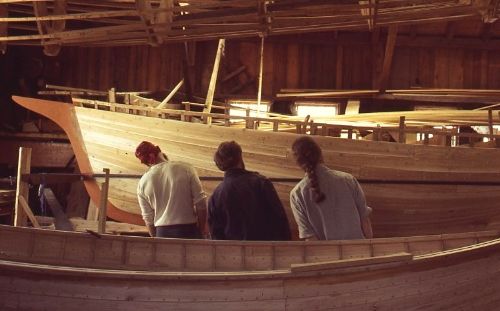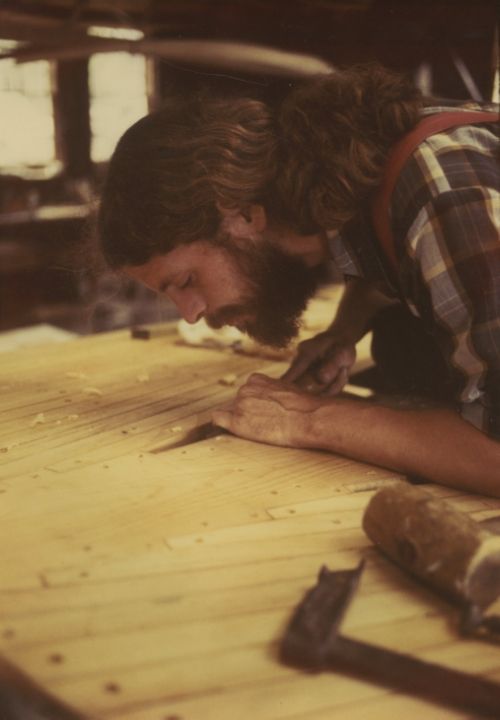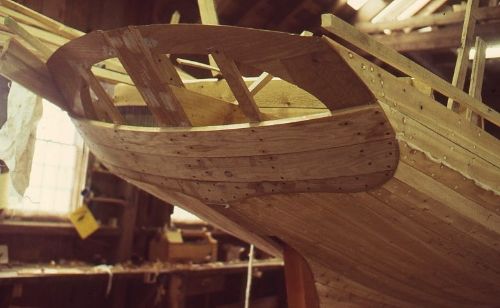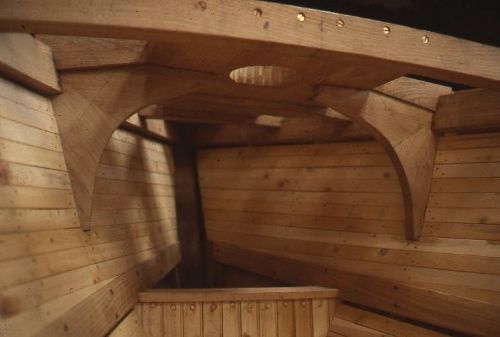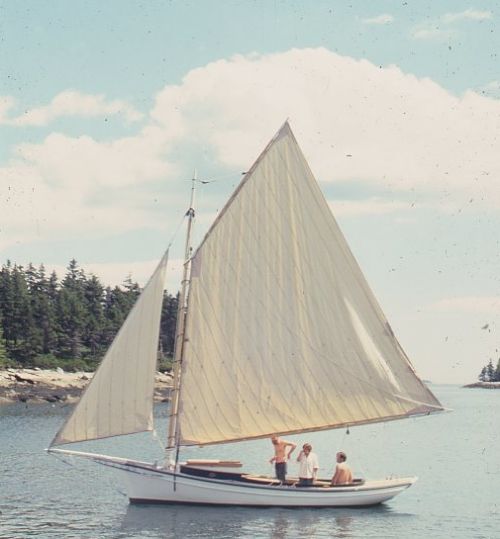 Crew: David Tew (at the helm), Lisa Ottley McSwain and Craig Tozier. At the Friendship Sloop Races approaching the finish line in the last race, 45 minutes ahead of the other boats.
"Dave Foster was down below taking a nap as we ghosted along. The real reason we won that race was that Dave Foster navigated us through the fog directly to the correct mark while others had to hunt for it. Other small boats sailed the same course we did, but we did sail the boat well in all the races. We could easily have done much worse." ~ David Tew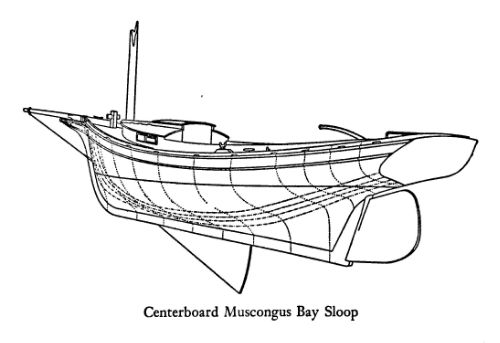 Credit: Chapelle, Howard I. American Small Sailing Craft, W.W. Norton & Company, Inc, NewYork, 1951, pg. 268