Farewell to Graduate Apprentice Jerry Heiser
by
editor
Jerry Heiser, shown on right, was an apprentice of the Bath Apprenticeshop, 1979-1981.  He passed after a long illness in Hospice care, age 67, on November 15, 2013. During his two-year apprenticeship he was involved in building many traditional small craft including a Swampscott dory, melonseed, Phippsburg Hampton boat, Key West Smackee, Stonehorse, and a Washington County peapod. Jerry contributed a photo album to the Tech Bank documenting the construction of these boats. The back page holds a letter he wrote to Lance Lee just after the Apprenticeshop moved to Rockport (below, an excerpt):
March 12, 1983
I hope I'm the one of many to congratulate you on your seemingly successful move. I trust, however, that it wasn't TOO smooth – I mean what the hell's the point if you don't at least get your feet wet. When the news was first filtering down, it was my intuition that this may have been the best thing for the shop. I've always been a believer of intentionally leaving all of the barn doors open once in awhile – if for no other reason than to just see what's still there in the morning. 
Along with the obvious- craftsmanship, boatbuilding knowledge, memories of friends and times that I'll always remember (and not all of them were hunky-dory, mind you) – the Apprenticeshop was there when I really needed it. That was a tough turning point in my life and the shop didn't make it any easier, but it did make it a hell of a lot more realistic. 
The ethos of the Apprenticeshop was to "Scrounge, Struggle and Make it" and aligned with poet John Ciardi's, "Every game ever invented by mankind is a way of making things hard for the fun of it."  Jerry Heiser fully immersed in this kind of apprenticing building something on the number of 6-8 small craft in two years. In his spare time, he constructed this lovely wooden sled, The Ice Scream Machine, shown below, for his niece and nephew as a Christmas gift.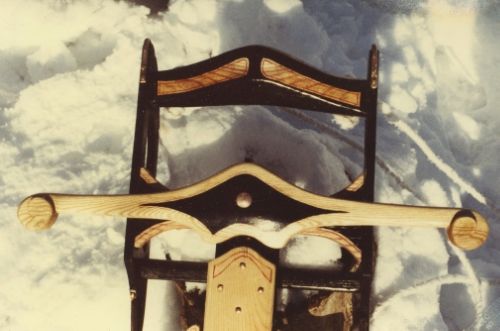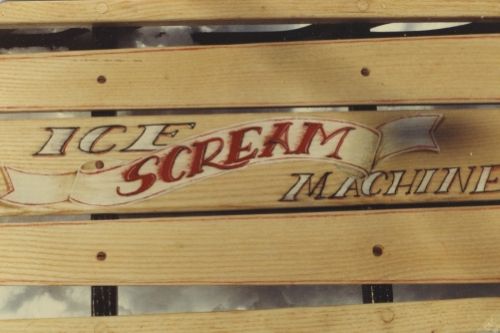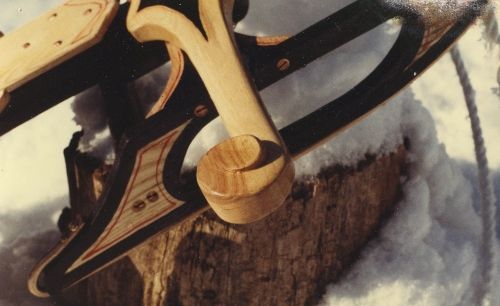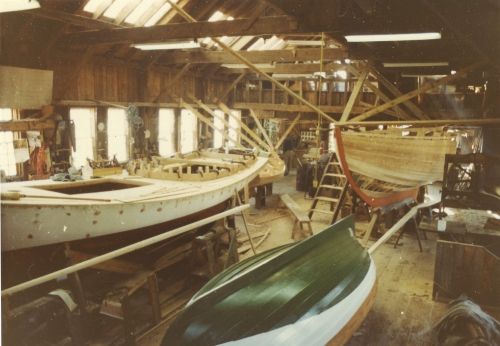 The Bath Apprenticeshop of 1980. Left to right: A Key West smackee, Washington County peapod, and a Stonehorse under construction.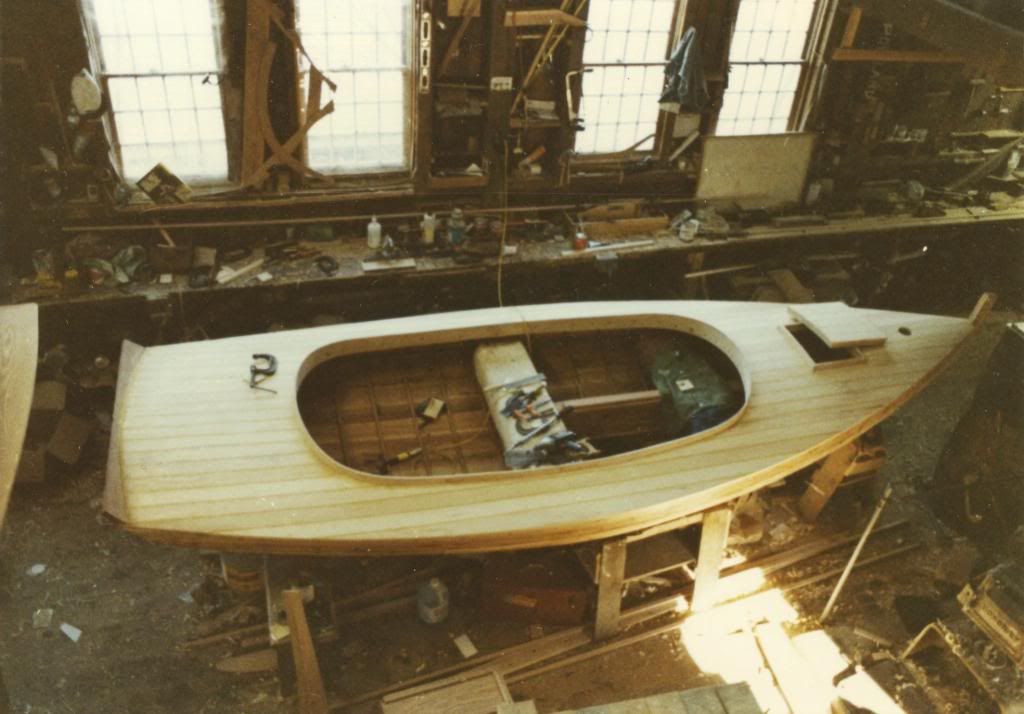 Melonseed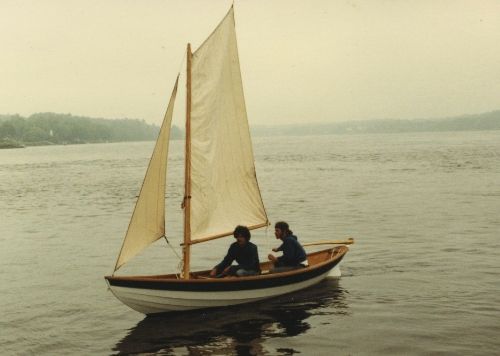 Swampscott dory
Jerry Heiser on right, with Instructor Dave Foster. 
Following his apprenticeship, Jerry began work as Assistant to the Director of the Town Marine Museum in Amagansett, NY.  In 1985 he became the Exhibit Designer for the newly built NC Maritime Museum in Beaufort, NC and received numerous awards for his unique exhibits.  After his retirement in 2005, he received the Southeastern Museums Conference Lifetime Achievement Award, and began a business he called "Objects of My Design" specializing in custom woodworking, sculpture, architectural, site plan models, and exhibit consultation.
He is survived by his wife, Karen Baggott, whom he met during his two-year apprenticeship in Maine. His full obituary may be read here, which includes a page to express condolences.